Research a historical revolution that interests you. It could have occurred during any era of history and anywhere in the world, but be sure you are able to find at least one credible web source to discuss and cite in your post. Discuss what caused the revolution, who was involved, and the effects of it. Compare what you learn about this revolution with the one on Animal Farm. What similarities and/or differences do you see in the cause, effects, circumstances, etc. of each uprising?

Remember to post a link to the article you referenced in your response.

Powered by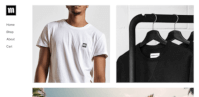 Create your own unique website with customizable templates.