Build Background Knowledge on Elizabethan England

Honors Elizabethan Seminar Materials

ACT I: Meet the Star-crossed Lovers

Scene 1

Scene 4

Scene 5

Act II: Fate or Freewill? The Tension Builds!!

Scene 1

Scene 2

Scene 3

Scenes 4, 5, & 6

Aristotle's Tragic Hero

ACT IV: The Friar's Plan and Juliet's Lament

ACT V: A Tragic End

Romeo and Juliet in Pop Culture Lyrics

Supplementary Materials and Alternate Versions of the Tragedy

---
Powered by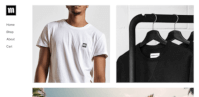 Create your own unique website with customizable templates.