What is an allegory?

Animal Farm


Satire Activities

Satire Words:
satire, criticize, exaggeration, caricature, hyperbole, irony, parody, tone, mood

Independent Novel Choices

Additional Texts

A Wrinkle in Time (Madeleine L'Engle)

Ender's Game (Orson Scott Card)

Life of Pi (Yann Martel)

The Lion, the Witch, and the Wardrobe (C.S. Lewis)
Powered by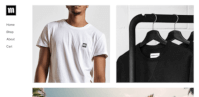 Create your own unique website with customizable templates.